Here's how I spent the last few moments of July 25, 2012.

Although I don't feel any different, the fact that it's my seventeenth birthday today is pretty… special. I mean, this is practically my last birthday as an illegal, and by that I mean it's my last birthday "as a kid" since next year I'm going to turn eighteen (oh goodness no)
I didn't have anything special planned for today since I don't really feel like celebrating. This is my second birthday away from home and unlike my 16th birthday, I really have nothing to do today! Well, I have classes and all, plus I have some work to catch up on, but other than that I really won't be doing much today. Which is pretty sad somehow. Lol.
BUT!!!!!!! But. That does not mean that I didn't prepare anything special for myself today. Hahaha! The following video is something I've been doing on and off for a month now. It's full of snippets from the last quarter of my 16-hood, including some of my videos of random Singapore scenery. I kind of wanted to document my year as a sixteen year old since last year was truly a milestone for me for several reasons.
Music credits ▼
At 16 I got my first laptop, lived alone in a foreign country, started exercising, got into music genres I never even dreamed of liking, made new friends, adopted a new accent, and I started changing into what I hope is a better version of myself. Most importantly, at sixteen I started loving myself more, and my faith in the Lord is at it's strongest. Spiritually, I have a long way to go, but I'd like to think it's a start. I don't want to rush myself into this just yet.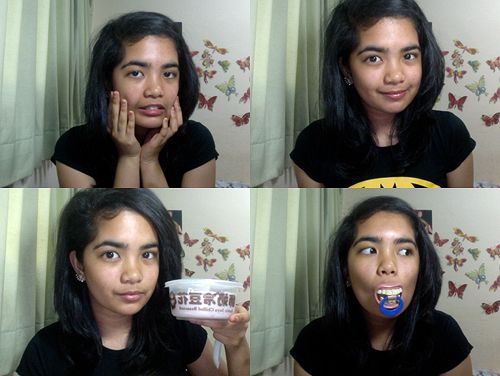 Last night I mentally debated with myself on what I'd have for lunch today. I thought of treating myself to McDonald's but when I woke up this morning the idea just seemed really unappealing. I thought of other alternatives like beef jerky or ice cream, but I settled with having blueberry bean curd. I made the right decision.
I really think I'm going to enjoy being a seventeen year-old. There are lots of songs dedicated to this time of one's life, in fact here's a list of them:
Dancing Queen by Abba
Seventeen Forever by Metro Station
17 by Youth Lagoon
Seventeen by Marina and the Diamonds
If you have any more, please do tell me! Hahaha!
I'm blogging from home right now, and it's currently 1:37 PM. A friend of mine just smsed me to go to school early today so instead of publishing this now, I'm probably going to edit this later with drabbles of what happens throughout today.
When I went to school today, some of my friends prepared a little surprise for me. So sweet!~
I was not expecting anything today, so I was pretty touched!


Even though I don't have anything planned for today, if I had the opportunity to have a celebration, I wouldn't have it any other way. I guess I just want to keep things simple for now… But maybe things would have been different if I were celebrating in the Philippines, but even so, I'd probably only treat some friends to lunch or something hahaha maybe it's just because I'm just allergic to that awkward moment of silence when people are just aiming cameras at you and anticipating that moment you blow the candles… I mean, it's not that I don't like parties, I just don't really like having my own party… Sometimes I look back at my 15th birthday and just cringe at the memory because omg some things that happened that night were just super embarrassing plus I can't believe I did some things that night and I even cried and all that drama and just urgh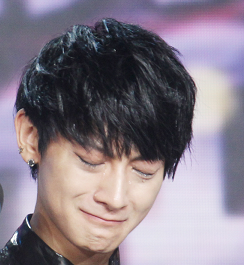 I just don't like throwing my own parties ok???????
Anyway
Since during my blog's fourth anniversary I shared some of my personal wallpapers for you guys to download, I thought that since it's my birthday today, I could share with you guys one of my personal stories. This is my first time sharing my stories online, so be nice! This isn't my best, but it's the only one I have typed out in a nice-ish layout, so yeah.
And So the Wave Meets the Shore